Matt Davignon - "Yellow"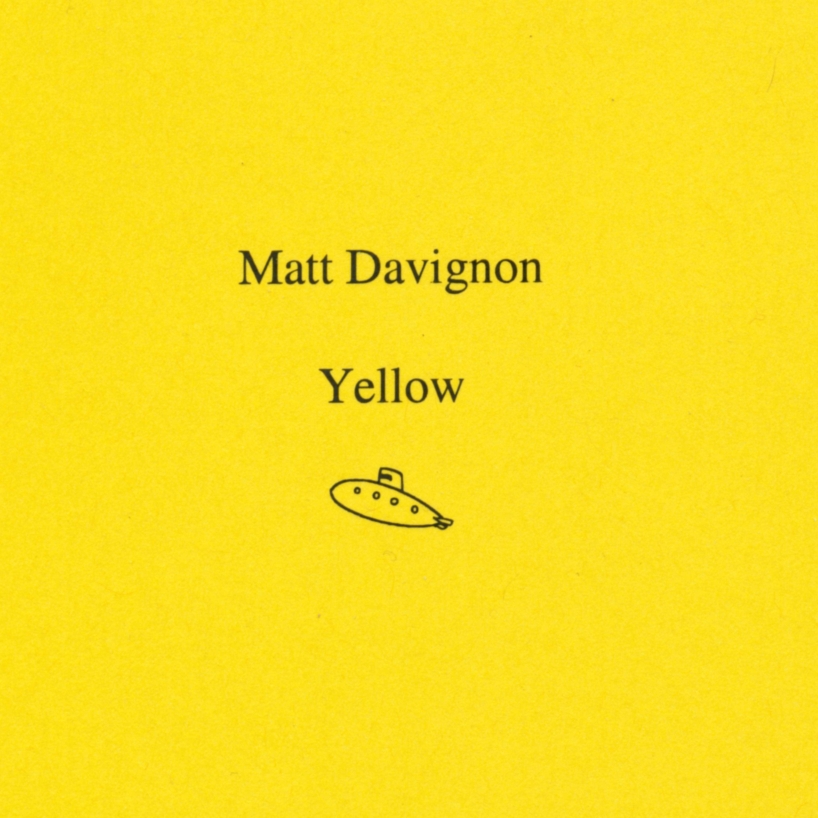 Alternate cover #2 Alternate cover #3
"Yellow" was recorded in late 2004, using a fairly cheap keyboard and running it through a variety of heavy effects. Even though it was recorded digitally, it's a love letter to the lo-fi properties of recording on tape - especially the decay of very old, improperly cared-for recordings.
In 2004, I was transitioning away from working with recordings (both live plunderphonics and field recordings in separate projects) and was looking for a new musical focus. I also wanted to work on new CDs at the time. I'm a fan of CDs that are have a smooth and coherent flow, rather than grab-bags of wildly different musical ideas. For that reason I took advantage of the Mini-CD format, which enabled me to focus on sets of music as "20 minute ideas" rather than "60 minute ideas".
"Charcoal" was the first of these releases, since it had already been recorded. Yellow was the second. After Yellow, I started applying similar processing techniques to a drum machine, for a then-titled release that would be called "Blue". There were plans after that for an ep of sampled voice ("Pink"), another of acoustic instruments ("Brown") and another of songs ("Red"). Of course, the drum machine idea turned out to have a lot of great possibilities, so "Blue" eventually became the full-length cd "Bwoo".
Now available on Itunes, Emusic, Amazon mp3 and more.
Urine (8.5mb)